2018 FIRE CODE CHANGES now part of our NEW and RENEWAL LIVE Alarm Agent Classes.   SCHEDULING Q1 and Q2 NOW.

Our LIVE classes provide the latest information on Local Permitting and Inspections, code changes, recent inspection issues, new equipment and methods, updates on paperwork requirements, and much more.  This is the up to date information your Agents need to do their job better and reduce problems that drive up job cost.  They won't get that by watching 6 to 14 hours of stale power-point slides on their computer just for a certificate. If you invest money in certification training be sure you get better Agents in return.
We are scheduling dates for classes and venues for the first half of 2018 so If you have Agents that need FASA/BASA classes or renewals this year, please email or call us with your training needs so we can plan classes to accommodate your schedules.
If you need to discuss in-house classes at your location, or other needs please email or call us.
Mike Fletcher, Director, Florida Alarm School LLC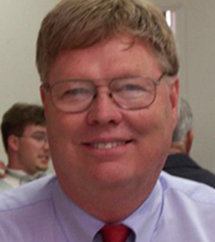 Our Director MIKE FLETCHER has been teaching alarm classes for many years. If you want  informative and interesting training it's available for you here at FLORIDA ALARM SCHOOL.

Click on the link below to check our current FASA/BASA class schedule.
We schedule based on student demand so please email us your training needs and we will work to schedule future classes to fit your needs.
Contact us for customized training classes at your facility or ours.


Click below to get the FASA/BASA Agent registration form.  This form is required to create their FASA/BASA Agent ID Cards  Fill one out for each student.  They must be signed by the student and your license holder.  Mail us the original registration forms or send them to class.   


You can pay by credit card online or by phone or mail a check.
Please email or call us if you have any questions. Thanks.
813-621-2333 | training@floridaalarmschool.org